It takes a boy to flirt with you, steal your...
marisseberrei: hazelhazel: nurulsakinah: strawberrytelle: But it takes a real man to handle you, embrace your imperfections, tell you the truth no matter how brutal it is, never give up on you no matter how hard it is, pleasure you, treat you like you're the only one and give up the game because he's just too good for that. (via -aaronb)
Nakakatuwa lang. Yung Four Houses sa Hogwarts,...
bagyongbeben: UP & Gryffindor Ateneo & Ravenclaw UST & Hufflepuff La Salle & Slytherin I feel like i really belong to Gryffindor. Now I'm more sure of it.
Hillary Clinton confirms: Reproductive health... →
AWESOME AND CREATIVE INVENTIONS
livelovereblog: mymadexistence: Two Way Doors Bottleclip Laser Guided Scissors Staircase Drawers K-wine Food Plates Zipper Earphones Node Power Outlet Coffee Top Caddy Ketchup Gun! Weight Watch Belt Laser Bike Lane The Rolling Bench Carpet Alarm Clock Bundle Box Coffee Bag Pizza Scissors COOOOOOOOOOOL ♥
Islander's Dance
my-oh-myra: rum rabum chaw koh, pi-roh sa-noh jub jai siang nam lung lai, siang nam lung lai kra-thop haad-saai dung kruean kruean, kra-thop haad-saai dung kruean kruean Ang cute talaga ni Mario. <3
3 tags
Ok, tumingin ako kanina sa iba't-ibang sites ng iba't-ibang universities dito sa Pilipinas… UP Diliman UPLB Ateneo de Manila Univedrsity Miriam College Polytechnic University of the Philippines University of Asia and Pacific University of Sto. Tomas … para sa pinapangarap kong Graduate Studies. At nakita ko ang sarili kong mag-aapply sa UP Diliman [pa rin, since...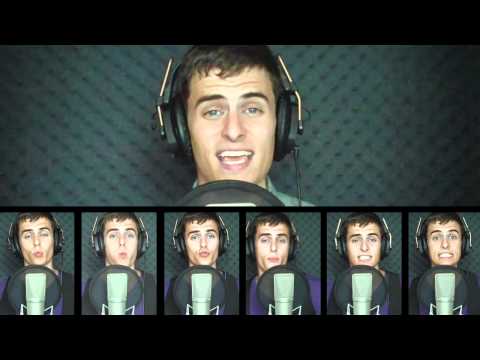 What I learned from cartoons? →
With Lilo and Stitch, I learned the value of family and friendship;   With Tinker Bell, I learned that it is never too late to correct an error,   With the Sleeping Beauty, I learned that when something has to happen it will happen, it may take a little time, but is it worth the wait, With Shrek, I learned that you need not be perfect to have a happy ending With Toy Story, I...
Bagay-bagay.
Hindi ko pa rin hinahanap ang realidad.
Kating-kati na akong magpost ng grad pic. Lol
Nakuha ko na yung grad pic ko kanina. At iniisip ko kung i-poost ko ba sya, baka madelay ulit ako pag pinublic ko na yun. Haha.  Randomness.
EXAM.
Will start studying for the 7PM exam later. T_____T
5 tags
Bawal ang Facebook.
So here's what happened last night. Me and my friend decided that we should limit ourselves in using FB. Why? Na-experience mo na ba yung sasabihin mo sa sarili mo na 'Saglit lang na FB, five minutes.' pero ang totoo ay inaabot ka na ng isang oras o kaya isasara mo nga sya after five minutes pero makalipas ulit ang limang minuto ay 'Ctrl + T' tapos tinatype mo na ang...
PAINFUL. Acads stuff. Procrastination. End-of-sem feeling. Patapos na ang sem. Patapos na ang sem. Oh my! Patapos na ang sem! DDDDDDD: Randomness.  ————— Supposedly, this is my last semester in college — not.  PROCRASTINATION, leave me. Please.
Annie Leibovitz's Disney Dream Portrait Series →
schizofragile: strikewhilst: ksagey: Scarlett Johansson as Cinderella Rachel Weisz as Snow White Jessica Biel as Pocahontas Jeff Bridges as the Beast and Penelope Cruz as Belle from Beauty and the Beast Mikhail Baryshnikov as Peter Pan, Gisele Bündchen as Wendy and Tina Fey as Tinkerbell Julie Andrews as the Blue Fairy from Pinocchio and Abigial Breslin as Fira from Disney...
@coffeejelly
I beg to disagree with your post that 'Love is in the air'. [Reaction ng isang bitter na bata. =|] Lol. Nakakatamad. Pero hindi pwede, die you Satan who tempts me to sleep or spend so much time facing the internet rather than do my proposal!  St. Michael the Archangel, defend us in battle, be our safeguard against the wickedness and snares of the devil. May God rebuke him, we...